Wholesale Specialists
Founded in 1925 in New York.
Crest Lock Co is a family business specializing in luggage hardware, custom metal stamping, and die fabrication.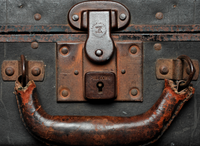 About Crest Lock
Crest Lock Co. was founded in 1925 as a family business. Now operated by a third generation of Crest Lock specialists. We have rapidly developed into the business that we are today as a wholesale and retail provider of several products, specializing in custom metal stamping, die fabrication, and luggage hardware.

We take great pride in our company, our commitment to customer service and in the products that we sell. Our online store is designed to provide you with a safe and secure environment to browse and purchase from our product catalog.